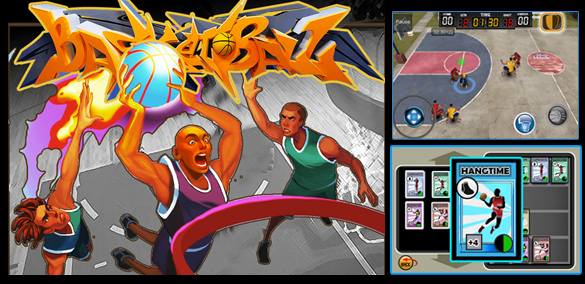 Wildstyle Basketball -
Bring the 3D game of street basketball to your smartphone! Play against your foes and friends alike on local courts from all over the world; from Rio to Paris -- from Korea to Australia. Sharpen your moves and skillsets while using packets of virtual 'skill cards' to buffer up your team to win the championship!

Publication date: March 2021.